Ever since Dane came out with the Diver Dumpster and Kelly his Wizard Sleeve; the concept of the normal thruster plan shape had, I think changed forever. The lust for shortness made wider noses more user friendly that could be controlled from the tail easier, as the board was now short enough to throw around even when front heavy.

 My quads had already moved in that direction as they had no problem with having wider noses because they were looser by nature (twin fin family) and because of the position of the  rear fins (further up) that allow a surfer to turn from further forward. In addition the wider  tails had more bight because they had 2 fins out to the rail that gripped the face more effectively than the thruster. This meant that a quad with a wider tail could be surfed in bigger waves than a thruster with a wide tail.
Contrary to my beliefs – along comes a new generation, led particularly by Dane who has been absolutely shredding on these short and very wide tail thrusters, and as a result the retail world has been going ballistic over them. To me they were quad plan shapes, but these guys were ripping on them nonetheless. I have resisted jumping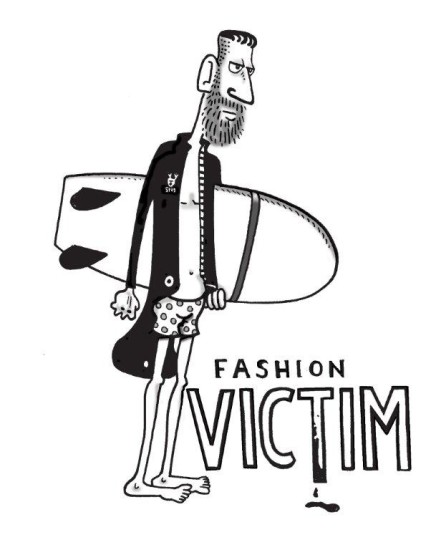 on the bandwagon and modelling up with one for a couple of years now, but they will not go away so I have finally c apitulated and introduced one into my range. It will come (to play it safe) as a five finner PRIMARILY to be surfed as a thruster.
I have used my Ledge Tamer design as a starting point since it has area forward ,lower nose entry and a deep vee the last 6"popping out of the tail albeit a swallow.
The tail width has been widened keeping with the models mentioned, but I have made them a little finer and the little tail vee out the tail helps decrease the tail pressure which in turn reduces the pressure on the fin holding capability- meaning that this wide tail will sit down better at high speeds. Perhaps compared to all the other versions that simply run a Grand Canyon right through and out the tail I am hopeful that these little pressure relievers will allow this board to sit down at higher speeds particularly in thruster mode, even though it is wider- and do what it is told.
The tail shape is one that I have plucked from the past but I believe to be one that has duel functions. It has the round socket feeling of a round tail but also has a corner to push off. I do not know what you would call it- so I will call it the cornered round tail or CRT. This tail shape should be smooth and free off the top and very positive off the bottom with a corner you can drive off.


Like the Dumpster the idea is to ride these boards short because they are great paddlers, so here is the opportunity to prove you can handle a shorter board.  Since I wrestled for a year or two over following this trend in shorter thruster design, I decided to call it the "Fashion Victim". I would say however even though the Victim is a tail end Charlie (late out in the market) it has had the time to observe and  correct some of the shortfalls of its predecessors.
The size range is….
5.8 x 19 x 2 5/16
5.10 x 19 1/4 x 2 3/8
6.0 x 19 1/2 x 2 7/16
6.2 x 19 3/4 x 2 ½
6.4 x 20 x 2 9/16
If you are still riding conservative type thrusters, plan on dropping at least 2"or more in length, to get the full benefit. The Fashion Victim comes with the standard carbon reinforcement down the rear rails and has a carbon overlap at the corners to give them a little more longevity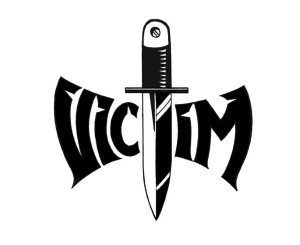 Muzz
Loving the Fashion Victim. I'd go out and say the best board I've ridden for smaller waves. As a thruster it is quite drivey and not nose heavy at all despite the added width up to the nose. Ridden it in all conditions from points to barrelling beach breaks and I struggle to fault it. I used to bog the nose on cutbacks, but after jumping on the Victim I haven't had that problem at all. When waves get bigger and more powerful, throw the quad fin set in the board and it holds very well. Super fast down the line yet still able to turn quite well. 
Regards
Nathan