Theres nothing more important than feedback from your customers to help you fine tune your products and help the surfers select their next model or  get ideas for their next board.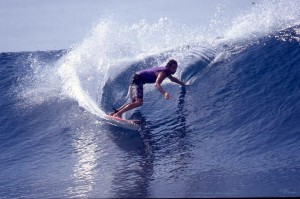 Feed back is something Murray thrives on.  He is in the business of both fun and precision and many a stoked surfer has Muzz made…
Dont be afraid to send him your take on your latest sled by email.
Heres just what some of his customers have to say about the various models..
———————————
THE REEF SWALLOW
———————————

Hey Murray,
Thought I'd drop you a line from Indo, I bought the 6'7″reef swallow with red rails, remember me, Ewen from Melbourne. Took it out at Ulu's in decent size waves the other day for my first real surf on it. Well what a fucken beauty! That board sticks to the face like glue on the late drops and has fantastic control at speed. Thanks heaps Murray, I'm stoked, got heaps of waves on that session and the board performed 100% and that was just the first session with me getting in tune with it. Can only get even better! Stoked!
Ewen Kloas
———————————–
THE SILVER BULLET
———————————–
Hey Muz,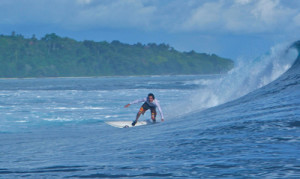 I have to say that i am so happy with my new board. it was such a good idea to talk with you about where my surfing is at and the kind of boards I have been surfing. it's obvious that you took all of that in and from your wealth of knowledge and experienced made the board just right for me. This 5'10" x 20″ x 2 7/16″ silver bullet is taking my surfing to another level. it's a blast being 60 years old and throwing this board around.
Thank you heaps.
Peter Eicas from byron bay.

————————————
Hi Muzz,
I thought I would finally give you some feedback on The Silver Bullet (Oct 2010) and The Fat Bullet (Dec 2010) I ordered as Customs.  Firstly I love both boards, both are not 100% stock. You fine tuned the rails on The Fat Bullet and The Silver bullet is a  6′ 5″ and a little narrower than stock size, both have a five plug system.  These are my second set of bullets  I have had from you,  and you have nailed the changes I asked for in both boards. 
FAT BULLET:
6'2″ x 21 x 2 9/16ths is a great paddler, very easy to surf on.  The board is very manouverable and picks up speed easily  and is very fast (particularly as a quad).  You lowered the rails from a stock boards which has given my board more bite in bigger surf but still enough volume so it dosen't easily bog in small surf.  It's a great allrounder that is perfect for surf in the 2 to 4 foot range.  The board works both as a thruster  and a quad.
SILVER BULLET:
6'5″ X 20 1/4 X 2 9/16ths is one of my favourite boards you have made me in the last 20 years, as you know I ordered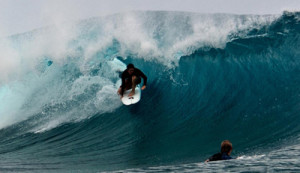 it for Straddie mainly and for when it's 4+ foot elsewhere. 
The board is so solid under foot and feels very secure when taking off late.  Again it is a great paddler and it flys and is easy to surf.
The board again works really well as both a thruster and quad which make it very versatile.  Next time I order this boards I won't make any changes to it. Both boards are beautifully glassed and finished and I am 100% happy with both, so thanks again mate,

Glen.
—————————————————
 TROY BROOK RT Quads MkI & MkII
—————————————————-
Hey Muzza,
It's Yazza again from Aruba.  Just got back from Tavarua and the Brooko RT quad you made me was pure magic in everything from chest high to 3-feet-overhead Cloudbreak.  But when I took it out on a head-high day at Restaurants I almost lost my mind with how well that thing worked! Every section no matter how deep you are on the wave suddenly becomes makeable on that thing.Thanks!  That board's in my hall of fame now.
Cheers
Yazza
————————————